Welcome to The Tribe of Waterfrost Wiki
This is wiki for The Tribe of Waterfrost Books, which are being written by Wikia user Lokilog. This wiki will provide you with everything that you could want to know about The Books, from Water to Tree and his kits Oak and Maple.
Side Note: This wiki has lots of information about books that have not been written. BEWARE FOR SPOILERS.
Contribute
Hi! Welcome! feel free to suggest ideas for future books here, and support the wiki in any way you can.
Best of the Month
Make lots of edits, add lots of details, and you could get yourself chosen as Editor or User of the Month!
Editor of the Month: Tybug2
User of the Month: Tybug2
Total Wiki Edits: 579
Who is your favorite cat?
Latest Wiki Activity:
Photos and videos are a great way to add visuals to your wiki. Find videos about your topic by exploring Wikia's Video Library.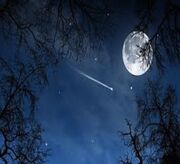 Ad blocker interference detected!
Wikia is a free-to-use site that makes money from advertising. We have a modified experience for viewers using ad blockers

Wikia is not accessible if you've made further modifications. Remove the custom ad blocker rule(s) and the page will load as expected.